NEW STORE LOCATION! 81 SE Yamhill Street, Portland, OR, 97214
Login
Log in if you have an account
Dont have an account? Register
Baked Oatmeal what is to be eaten with your mouth!
09 Jan 2020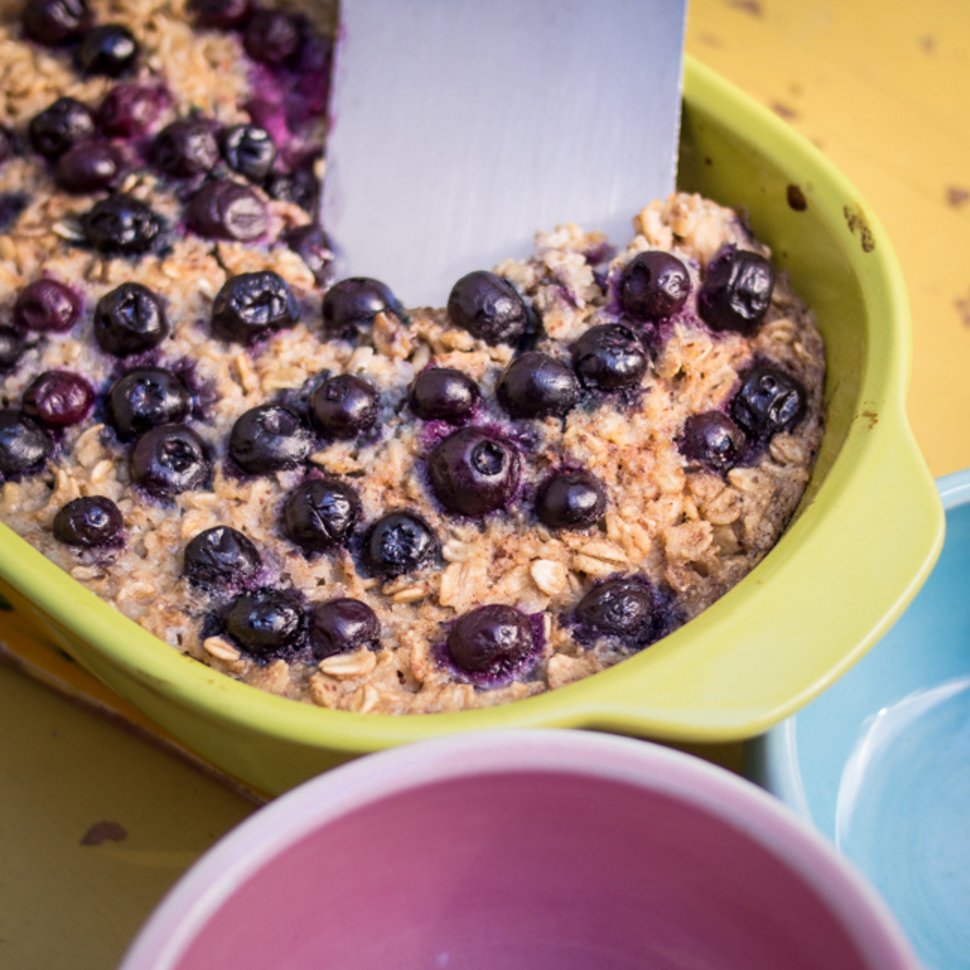 Our baked oatmeal! (this is from our book Eat Like You Give A Damn.)
Mama Herbivore's Oatmeal
Makes 6 servings
My mother has always loathed oatmeal. She used to make faces when she would talk about it, and say she'd never eat it, but that she was a good mom because she fed it to her kids! In my whole life, I had never seen her eat oatmeal, until I made this recipe for her. Immediately, she proclaimed her love for it and proceeded to eat the rest of the pan for breakfast the next three days, and then she bugged me for the recipe. Mom, this oatmeal is for you! Miracles do happen!
2 cups old fashioned oats (not instant)
⅓ cup almond meal or finely chopped nuts of your choice
1 teaspoon baking powder
1 teaspoon cinnamon
¼ teaspoon freshly grated nutmeg
½ teaspoon salt
2 tablespoons sugar
2 large bananas, peeled and sliced into rounds
2 ¼ cups vegan milk
2 teaspoons vanilla
1 cup berries (thawed if using frozen)
cooking oil spray
Preheat the oven to 375 degrees F. In a large bowl, combine the oats, nuts, baking powder, cinnamon, nutmeg, salt and sugar. Mix well and set aside. Spray an 8 x 8 x 2 inch baking dish with oil spray. Peel and slice the bananas, and spread on the bottom of the baking dish. It's okay if they overlap. Spread the oatmeal mixture over the bananas, making sure to cover them all. In the same bowl you used for the dry ingredients, whisk together the vegan milk and vanilla. Slowly pour over the oatmeal, drenching the oats. There should be enough milk so that it rises up over the oatmeal. Sprinkle the berries on top. Bake for 35 minutes. Let cool for 5 minutes, if you can, before eating.