OUR STORE IS OPEN TUES-SAT, 12 TO 5 PM. CURBSIDE PICKUP AVAILABLE!
Login
Log in if you have an account
Dont have an account? Register
Calling All Cow Hugging Veggie Wackos!
20 Sep 2018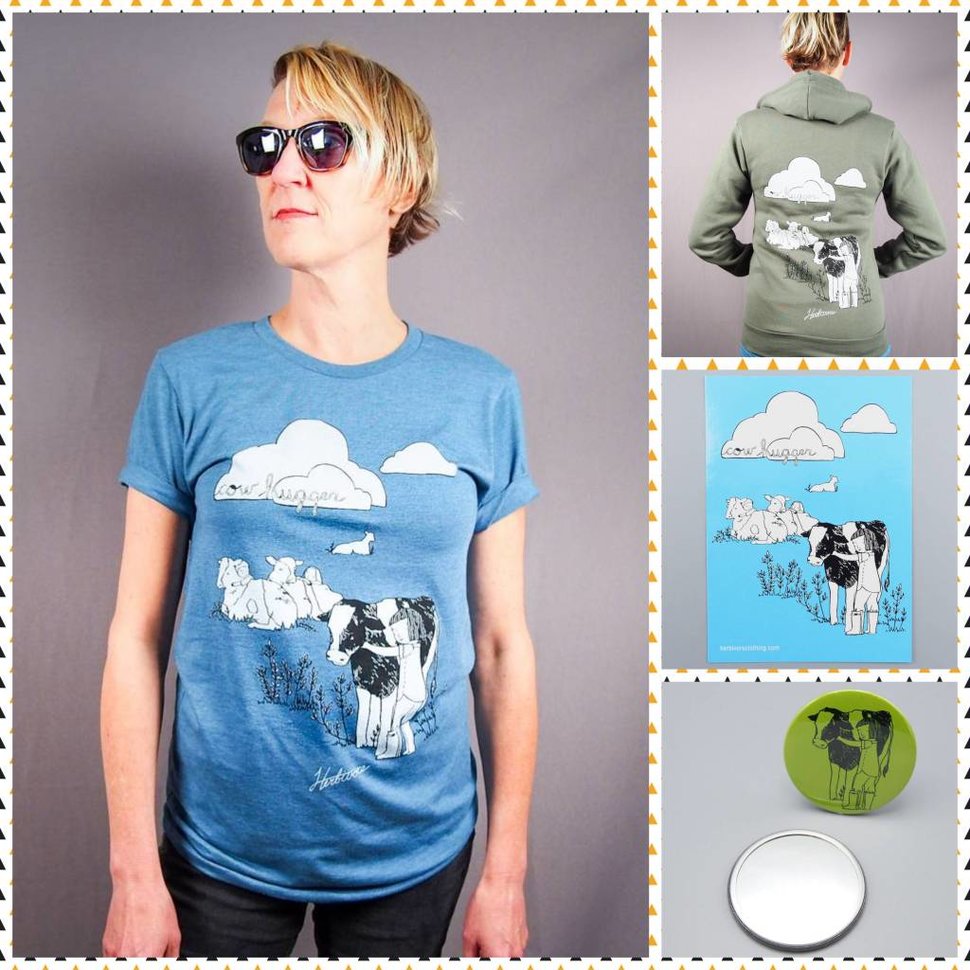 Cow Hugging Since 2005

The idea for "Cow Hugger" comes directly from the phrase tree hugger. To some, referring disparagingly to environmentalists as tree huggers was (is?) an insult. Imagine - loving trees and the natural environment so much that you would actually HUG a tree? HA! RIDICULOUS. And now, imagine - loving cows so much that you would actually HUG them and NOT eat them!? SCANDALOUS!
It's not just the cows we wanna save!
Our Upcoming Events! Come say Hi!
October 6 /  Knoxville, TN / Scruffy City Vegan Fest (with BookPubCo)
October 13 / Chicago, Illinois / Chicago VeganMania (with BookPubCo)
October 20-21 / Portland, Oregon / Portland VegFest
October 20-21 / Boston, Massachusetts / Boston Vegetarian Food Festival
October 27 / Dallas, Texas / Texas State Veggie Fair
November 3-4 / Poughkeepsie, NY / Hudson Valley VegFest (with BookPubCo)
November 10 / Atlanta, Georgia / Atlanta VegFest