NEW STORE LOCATION! 81 SE Yamhill Street, Portland, OR, 97214
Login
Log in if you have an account
Dont have an account? Register
Eat Like You Give A Damn Unisex Baseball Tee ON SALE!
04 Jul 2017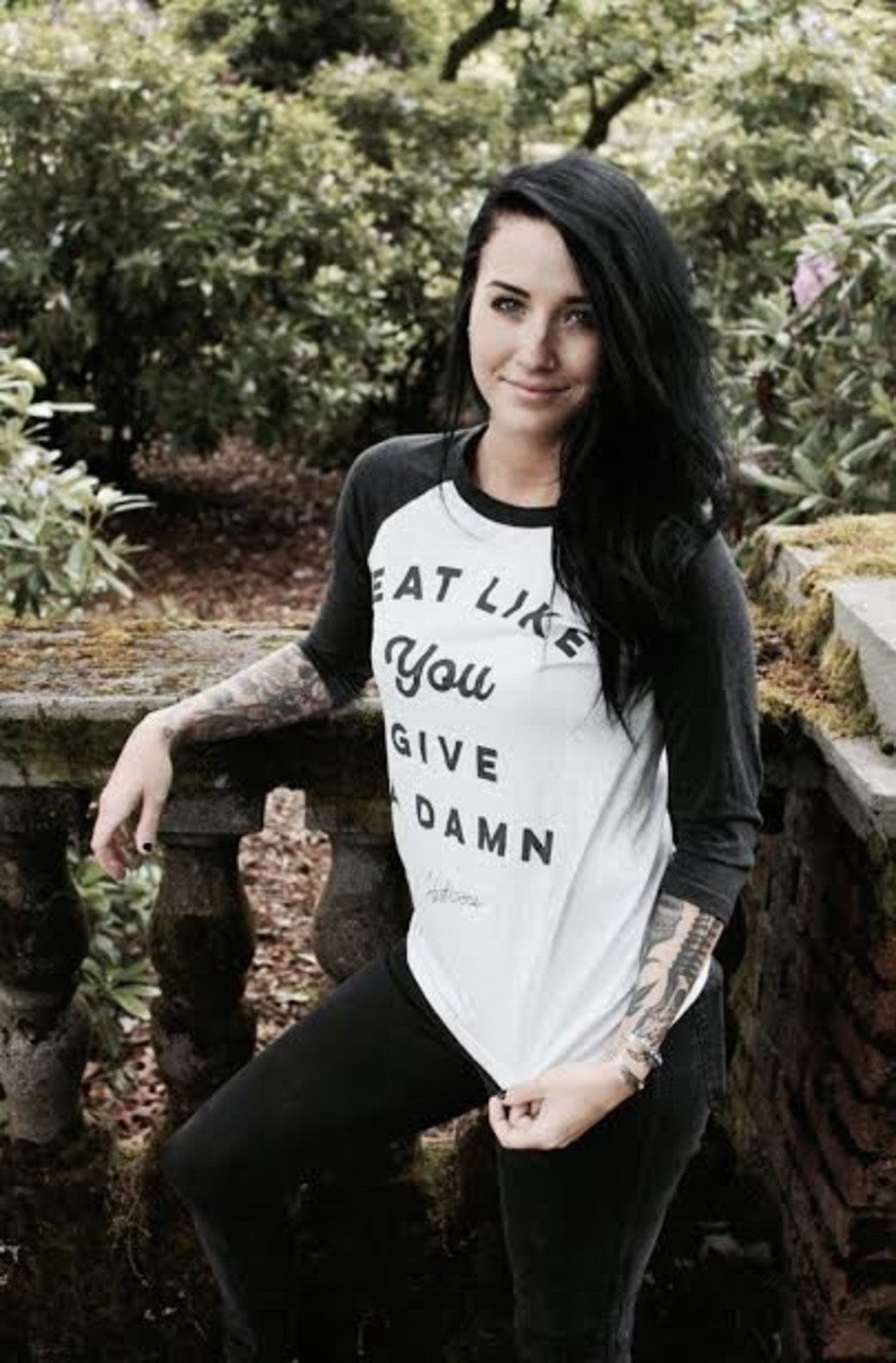 It may be impossible to make choices that that do absolutely no harm, but we often have the power to make better choices inside our vegan framework. Being vegan is a monumental step towards a compassionate future, but we still need to give a damn about other issues; whether workers are being paid a fair wage, whether companies are using sustainable practices, etc. A perfect world may be unreachable, but we can at least give a damn, try our best, and harm as little as possible at the dinner table and elsewhere.
This week our Eat Like You Give A Damn Unisex Baseball Tee is on sale for $25!
Features:
- Made in the USA
- Tri-blend. 50% polyester, 37% cotton, 13% rayon
- Size chart here (refer to men's/unisex chart)
Grab this cozy baseball tee while it's on sale! Wear it as a reminder to others as well as yourself to live as consciously as possible and make compassionate decisions.
- The Team at Herbivore Clothing Co.