Login
Log in if you have an account
Dont have an account? Register
Ethics are always Good Lookin' for People, Animals, & The Planet.
13 Dec 2018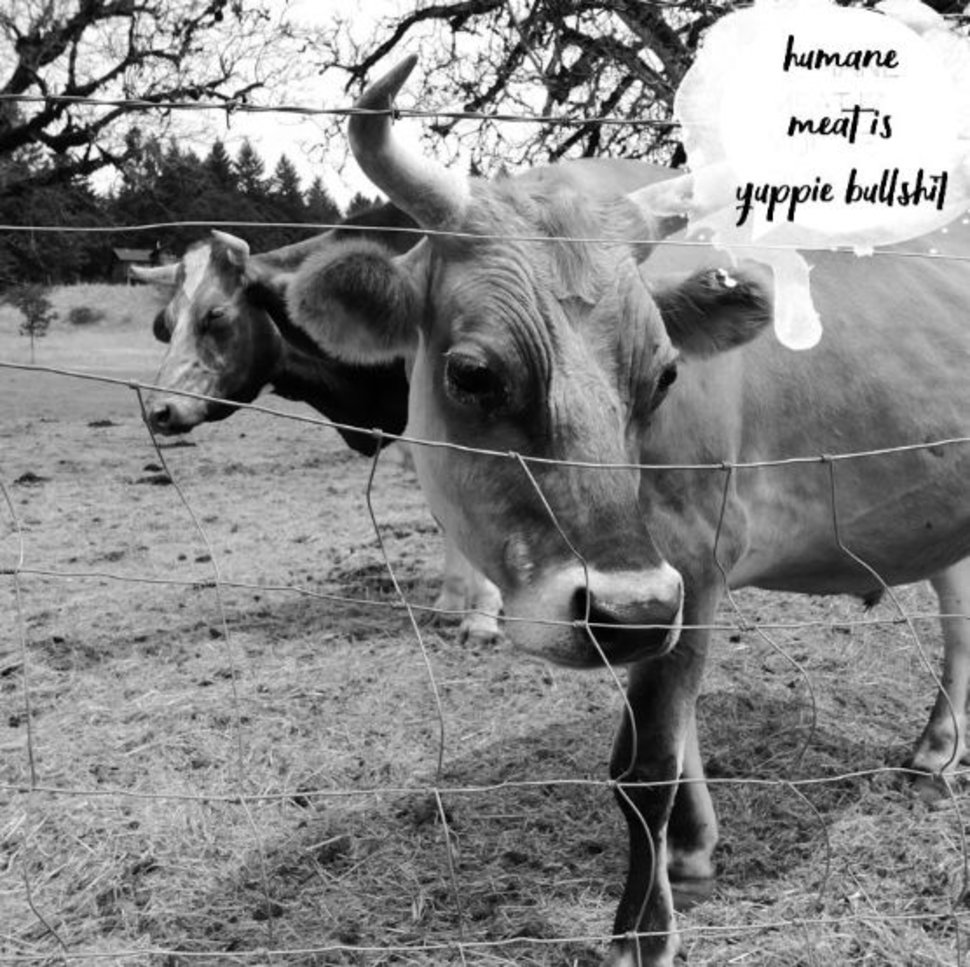 ︽ People. Animals. Planet. ︽
These are a few of our favorite things.
Veganism is the belief that animals are not here FOR us. They are here WITH us. We are morally challenged with the responsibility to use our voice to STOP CRUELTY where we see it. Cruelty to animals, PEOPLE and our planet. USING and abusing animals, people or the planet is wrong and selfish. Veganism can begin to reverse that. Vegansim is an attempt to be as COMPASSIONATE as possible. It's not about perfection, purity or being better-than. It's about GIVING A DAMN and LIVING like it. For Herbivore - this means we are obliged to GIVE BACK and TAKE as LITTLE as possible.
This is a fraction of the hundreds of donations we make every year. Animal Rescues, Veg Groups, Human Rights Causes, VegFests, Sanctuaries and more...
Of course we NEVER use sweatshops for our products. We use eco-packaging & recycled packaging. Heck, even our screen printer is veg! We search for items that help YOU reduce your impact on the planet. We tell the world VEGANISM is ENVIRONMENTALISM! Human Rights & Animal Rights are connected.  #theworldwillchangewhenwedo
Thank YOU for caring & being an Herbivore #wereveganandweloveyou
XO - team herbivore