Visit the store! Tues-Thurs: 11 to 5 // Fri, Sat, Sun: 10 to 5 // CLOSED MONDAY
Login
Log in if you have an account
Dont have an account? Register
Get Stoked, Vegans! NEW Long Sleeve tee & Pullover Sweatshirt!
08 Oct 2018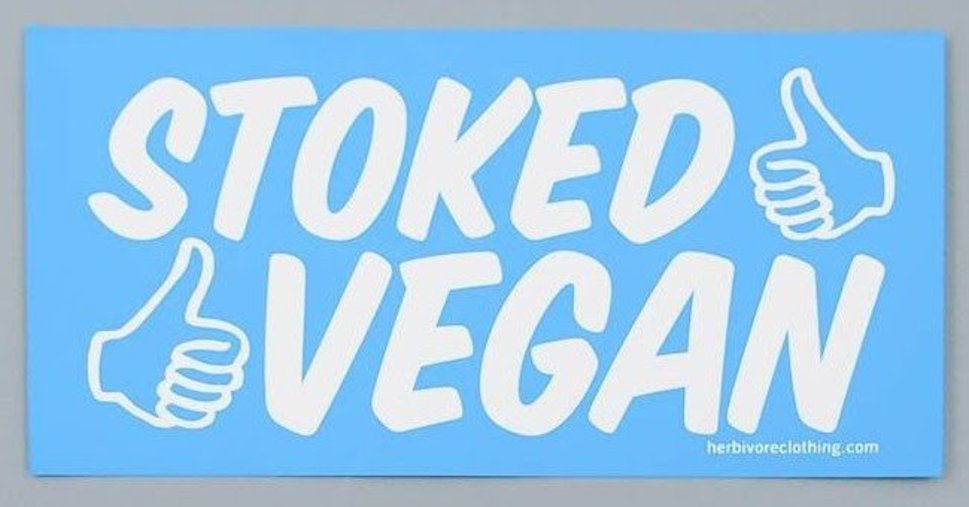 Stoked Vegan!
There is a lot of negative in the world. We aren't blind to it. BUT - veganism is literally ALL about taking personal action, choosing to cause the least harm, acting to create the most good, and personally making a difference for animals every time we eat.
That is POWERFUL. Together we create a movement for positivity and kindness!

Veganism makes us feel stoked. It brings hope! It is a movement rooted in compassion and doing for others. With no payment expected. It's a radical idea that is spreading positively around our planet. So yeah, we're STOKED.
It's VegFest season! STOKED!
October 13 / Chicago, Illinois / Chicago VeganMania (with BookPubCo)
October 20-21 / Portland, Oregon / Portland VegFest
October 20-21 / Boston, Massachusetts / Boston Vegetarian Food Festival
October 27 / Dallas, Texas / Texas State Veggie Fair
November 3-4 / Poughkeepsie, NY / Hudson Valley VegFest (with BookPubCo)
November 10 / Atlanta, Georgia / Atlanta VegFest