Login
Log in if you have an account
Dont have an account? Register
Herbivore Staff Picks Gift Guide
04 Dec 2019

Every year I (Josh) hound our beloved crew for a list of their favorite products we carry. I'm a sucker for the "Staff picks" cards at the bookstore, or wherever. I always want the insider view of what is going on, ya know? I don't always buy those items, but I always want to know. So! Here is this year's Herbivore staff picks! 

MICHELLE'S PICKS!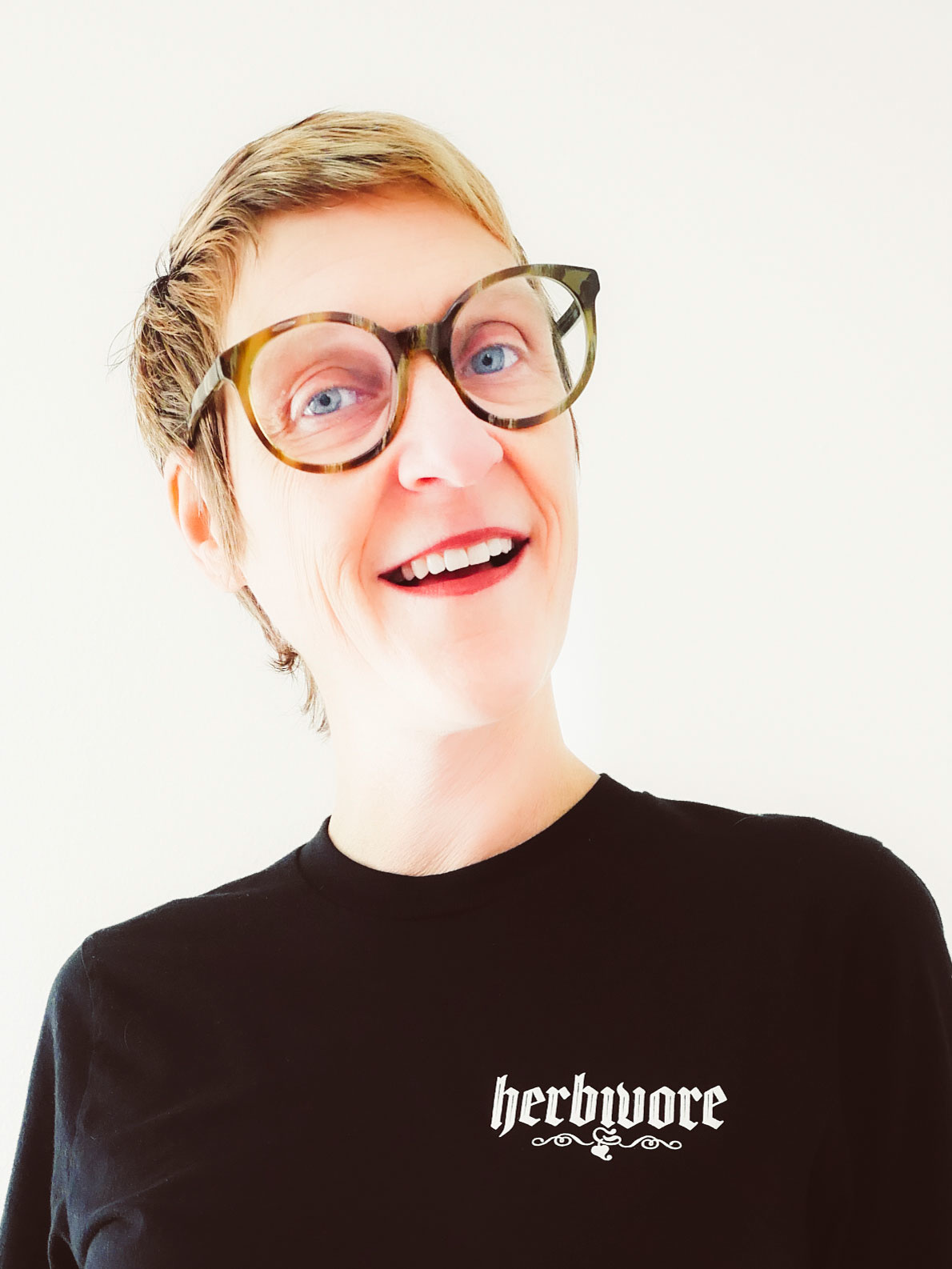 Logo Hoodie: I have more hoodies than any one person should... BUT -- I REALLY love this hoodie! It's organic cotton, recycled plastic bottles AND made in the USA. Plus - the message is direct. I am an HERBIVORE for the ANIMALS and for the PLANET. Boom.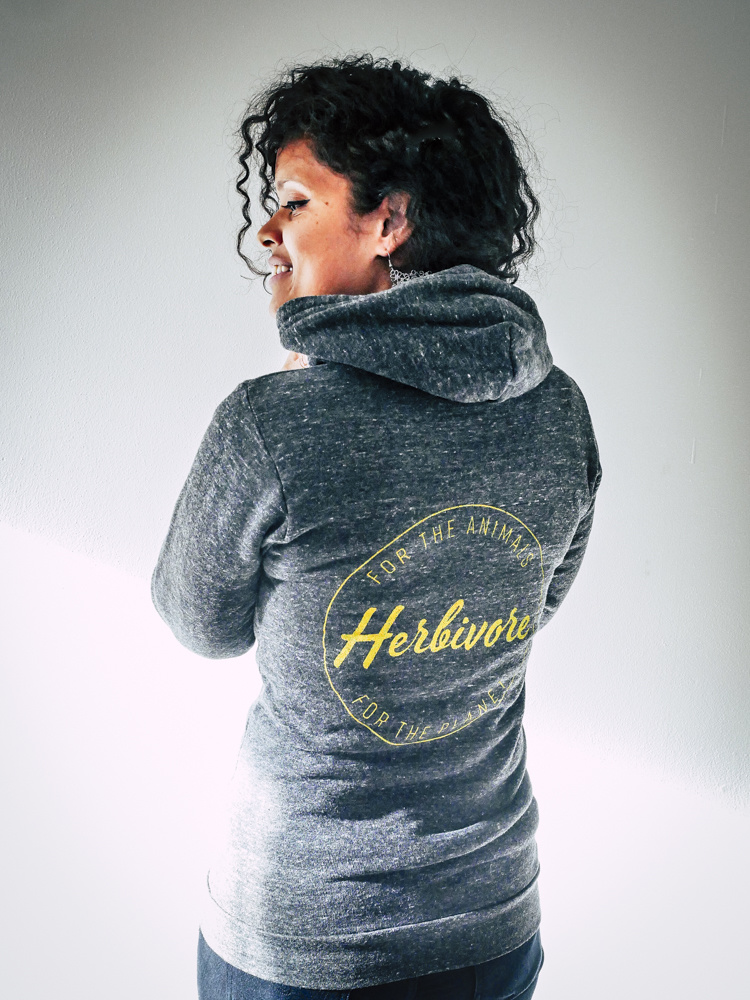 Brush with Bamboo Toothbrush: Just holding this bamboo toothbrush in my hand feels luxurious, plus, the bristles are just the right feeling. The entire thing is compostable, too. Plastic sucks, so brush with bamboo instead.


Herbivore Buttons: My daughter makes these. They are THE BEST. ALL of them.


CLEO'S PICKS!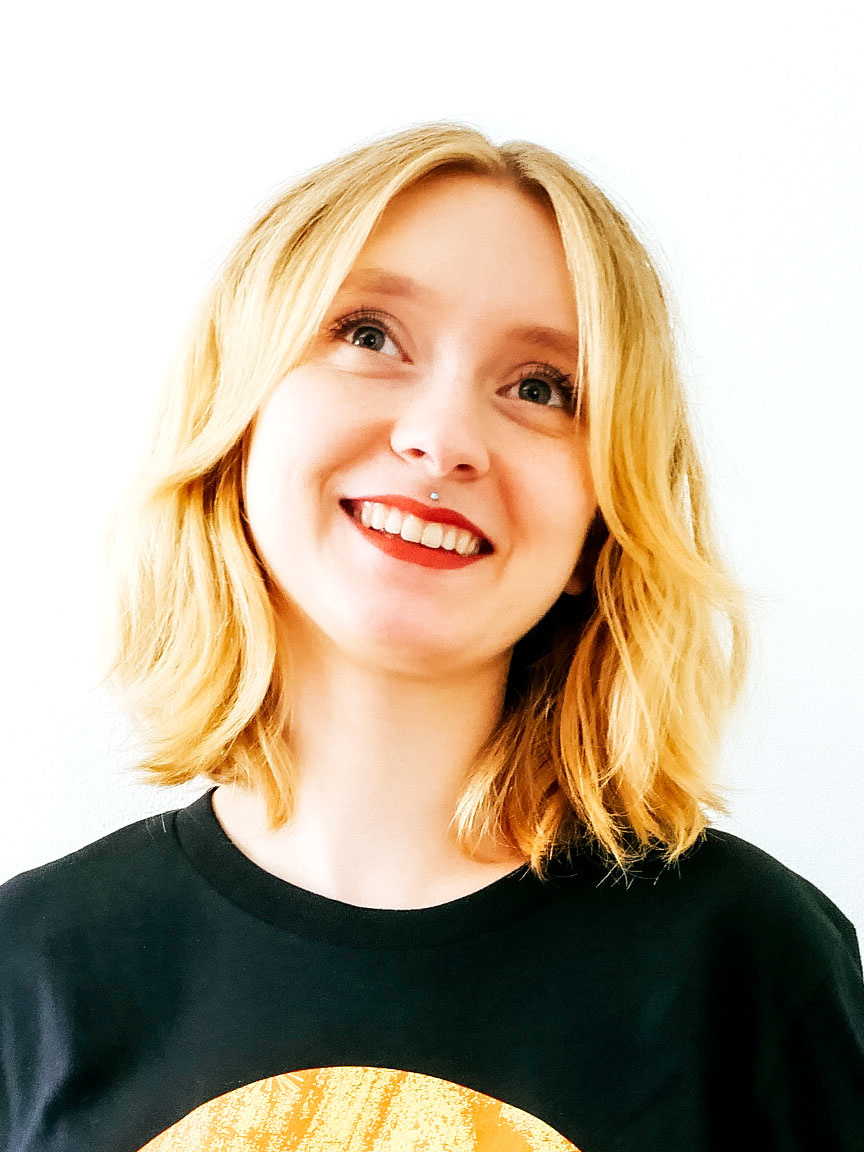 Compassion Is Invincible Crew Neck Sweatshirt: What can I say, I LOVE this design! I think this is something everyone can get behind, vegan or otherwise. It promotes generosity, courage, and empathy. Let's be real: the world could use so much more compassion right now. Why not spread it while wearing the coziest, fleeciest crew neck sweatshirt?
You Think You Know Me Card Game: This game, made by our good friend Ami Baio, is the perfect gift for anyone. I've played this game with coworkers, friends, acquaintances and family, and it's added so much laughter and deep consideration to the moment. I love that there are always things you don't know about your loved ones, no matter how long you've been in each other's lives. Find out what those things are! Let them surprise and delight you.
Vegan Future Enamel Pin & Patch: Kinda breaking the rules picking two. But this straightforward design is the best! I think I can safely say we all want a vegan future-- a future full of yummy plant-based foods, happy animals, compassionate people and a healthy planet. The vegan future planet design gives off hella Jimmy Neutron vibes and adds a dash of nerdiness and childlike curiosity to any outfit.
ISABELLA'S PICKS!



Nut milk bag: This bag makes it super easy to make your own customizable vegan milks! Coconut, oat, cashew, almond, etc. It reduces waste from cartons and saves money as well.
Artisan Vegan Cheese cookbook: There are so many good cheese recipes, my favorites so far are the air dried parmesan and aged cheddar!
Herbivore avocado tote: The perfect tote for your day to day activity, grocery shopping, etc and it looks adorable!

KRYSTI'S PICKS!



Love Your Mother Crew Neck: This is the fluffiest, coziest sweatshirt and the cranberry color is PERFECT! I am vegan for all reasons but currently the climate crisis is heavy on my mind. This design is a great reminder that the best way to love our mother earth is to eat vegan!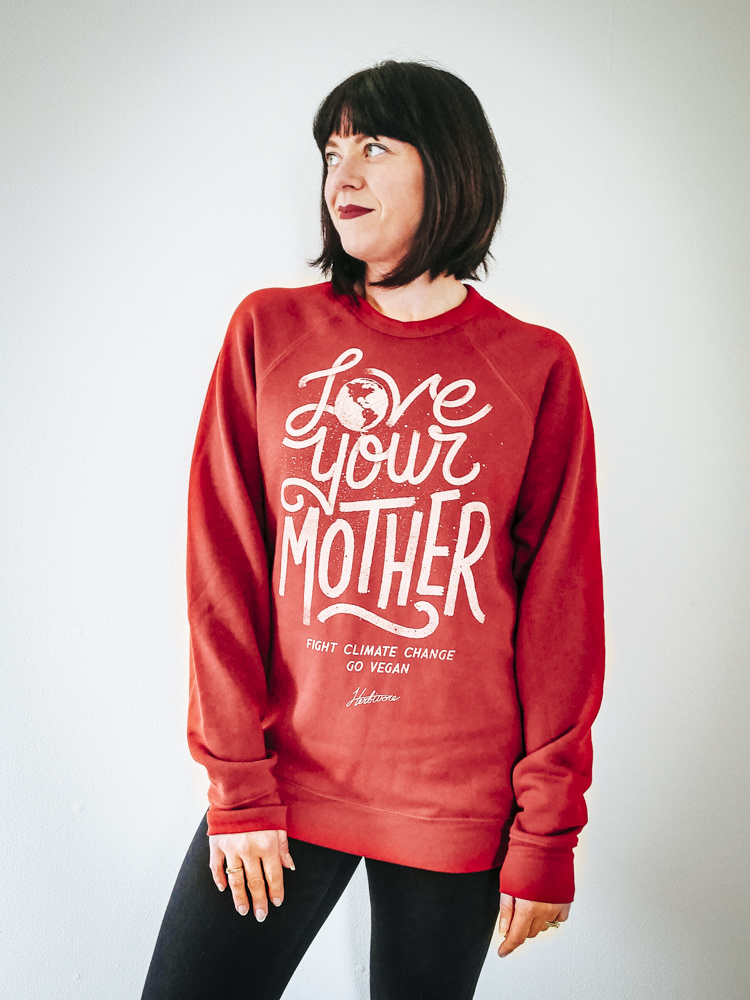 Herbivore Logo Insulated Camp Mugs: I love mugs......oh, you need some other reason why this is great? Okay, fine, this mug is vacuum-insulated and keeps my coffee toasty warm and since coffee=life, it gives me life.
Blakey Belt: The slimmer 1" size of the Blakey Belt is perfect. I wear it almost every day. It really is tougher than leather. It's never gonna give me up, never gonna let me down, never gonna run around and desert me.
JOSH'S PICKS!



Vegan's are Radical shirt: I don't look back at what I've picked in years past, but I'm sure if I did this shirt would be on it every time. I love this shirt, and the drawing by our pal Matt Gauck is absolutely perfect. This design, concept to art, sums up my entire being. I grew up landlocked (most of the time) but obsessed with surf/skate culture. I've also always handled serious things with humor. Veganism to me is very very serious. So of course we use humor to express that!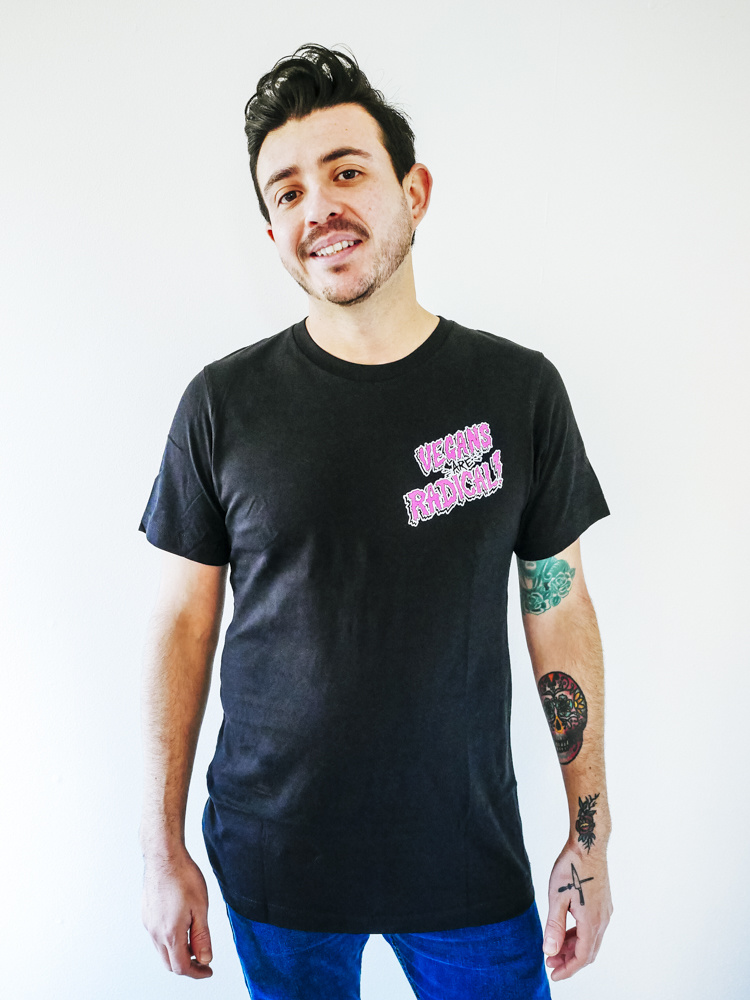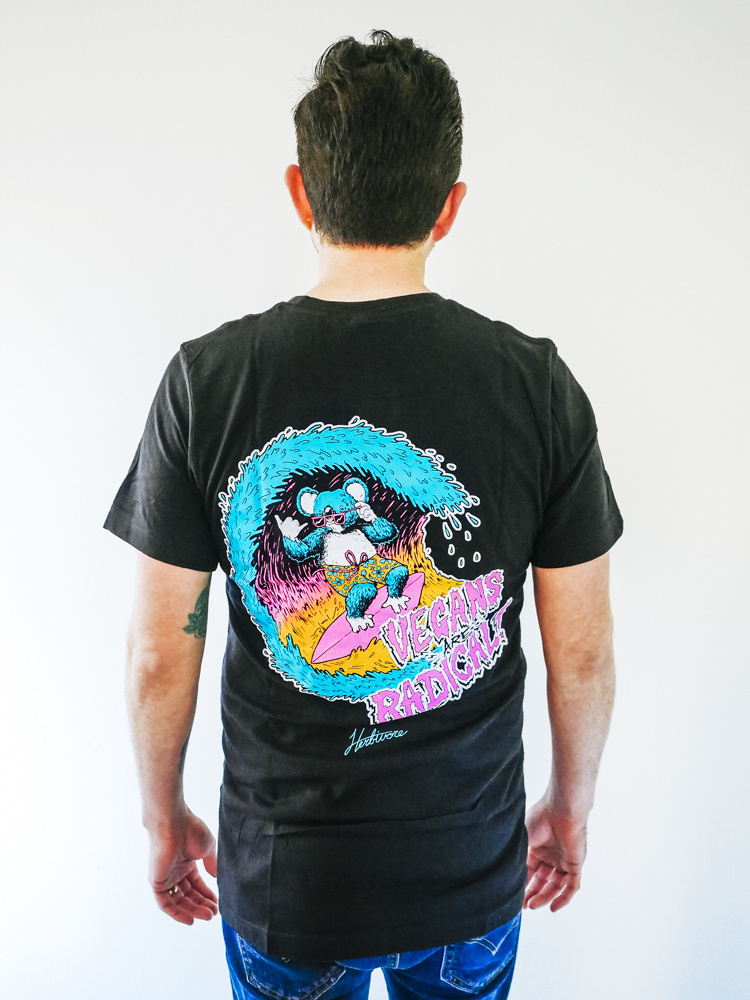 Big White Yeti candles: All of them. ALL. OF. THEM. It's not a rare sight to find me standing in front of the candle display, picking up one after the other, murmuring quietly to myself "oooooo, this one is nice…." then slinking away when Cleo or Krysti gives me a funny look. While our selection is vast, you can't go wrong with any of them. If I HAD to pick one, it would be our collaboration candle: Vegan Donuts.
Herbivore Rainbow Circle Long Sleeve Tee: I do most of the designs around here. I've been making art and doing design for a long long time. I try really hard to never get complacent and I'm always trying to learn new techniques or skills (often when I'm supposed to be doing more nuts-and-bolts type work my co-workers need done-- sorry gang, but my Fraktur brush lettering is REALLY COMING ALONG!) This design started out very differently and when I showed it around everybody kinda liked it but there was no "holy shit!" response so I kept at it and experimented and failed and tried again and got to this final design which I'm really happy with.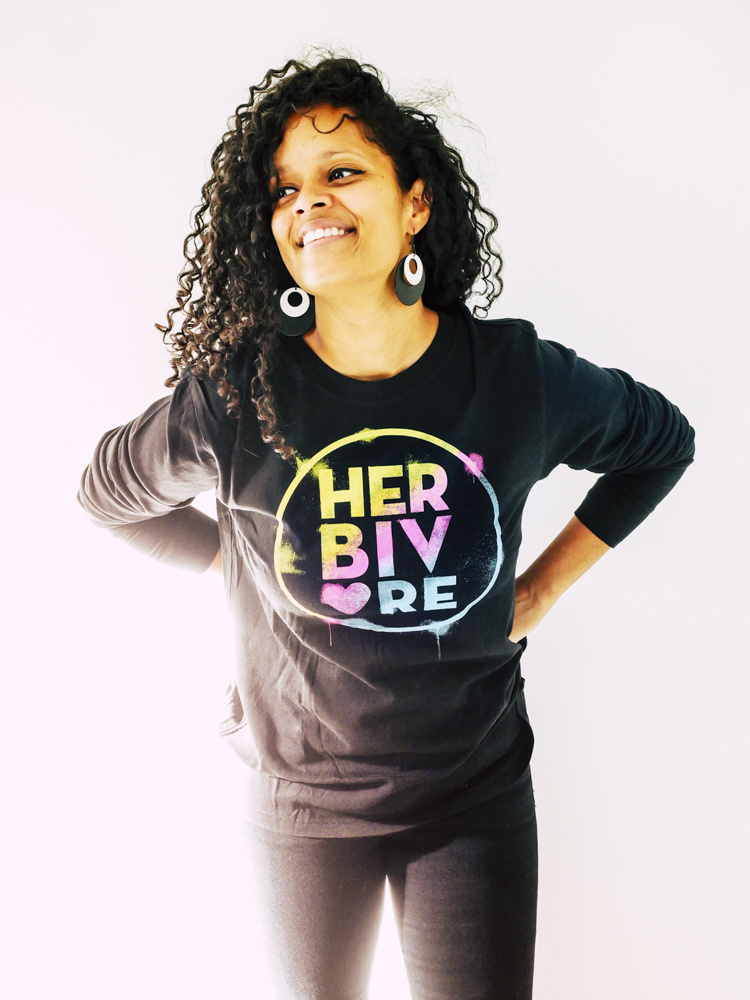 Thanks for reading our gift picks, and happy holidays from everyone here at Herbivore! XOXO