Some of us wear the loudest and brightest vegan tees, to spread our message far and wide at first sight. Some of us go for a quieter approach, using buttons, stickers, and patches to start conversations at work, in class, and out in the wider world. Both approaches are awesome! Any path you take to activism is so important and valuable!
Take Your Flair to the Next Level.
We're proud of you for being herbivores, and we love that you share your beliefs in a myriad of ways. Our classy, durable Enamel Pins are just one more way to share this awesome part of your life and rep your community. Shop them all below!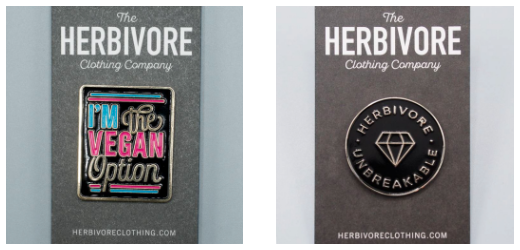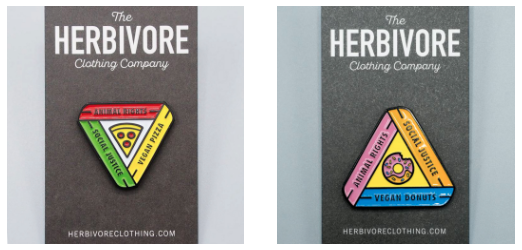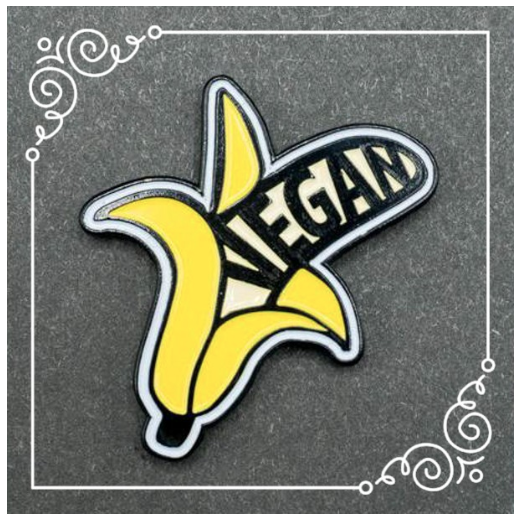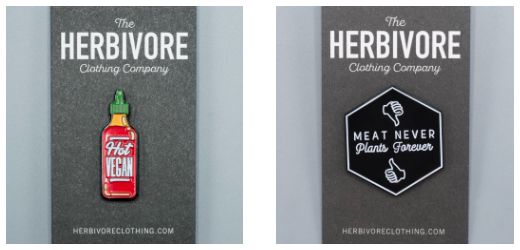 Other Ways To Share The Love:
Upcoming Events!
November 3-4 / Poughkeepsie, NY / Hudson Valley VegFest
November 10 / Atlanta, Georgia / Atlanta VegFest