Login
Log in if you have an account
Dont have an account? Register
Listen To Your Heart Tank on SALE!
28 Jun 2017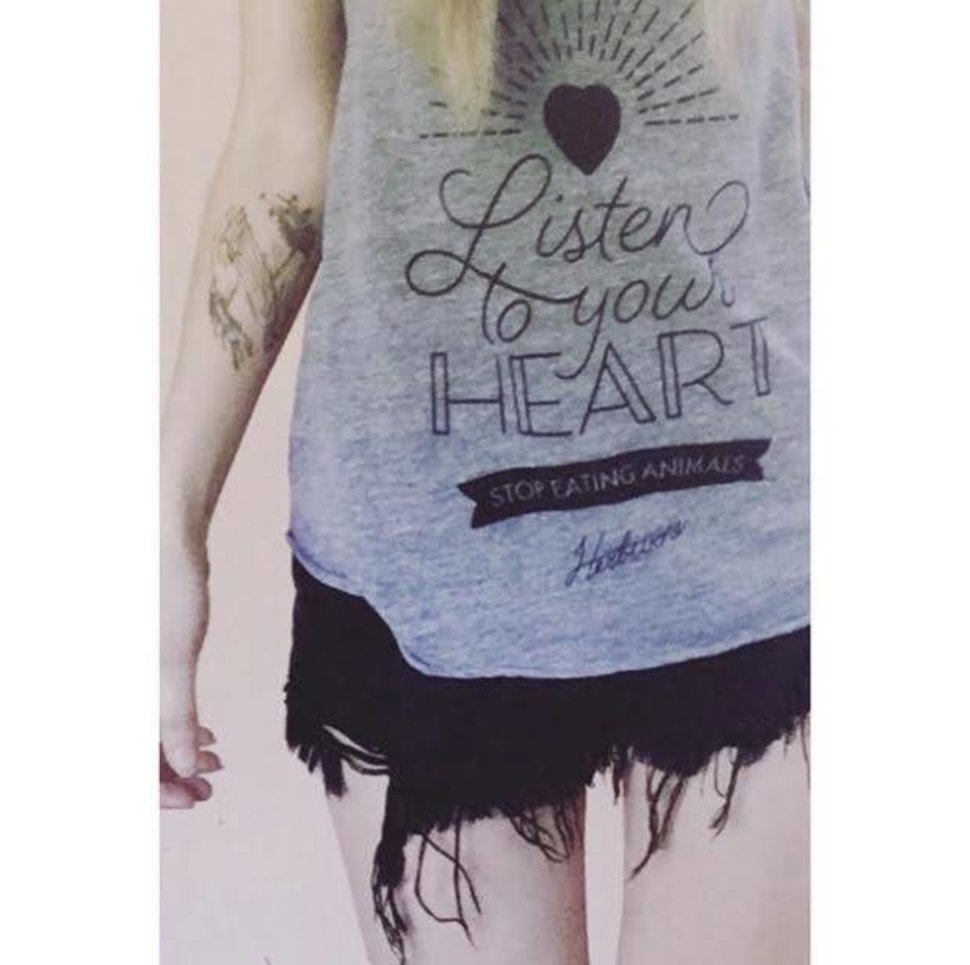 Shhh... Can you hear that?
... Your heart is telling you to stop eating animals! If you listen to your heart, you know that all creatures deserve to be treated with kindness and compassion. All animals deserve long and happy lives, no matter what.
This message is so simple yet so crucial to creating a kinder world, and we believe it's a truth that exists in all peoples' hearts. They just need to listen for it.
Our Listen To Your Heart Racerback Tank Top is available in store and on our website for $20 this week! Encourage others to listen to their conscience and make the world a more compassionate place.
Features:
Made in the USA.
Triblend fabric. 50% Polyester, 25% Cotton, 25% Rayon.
Sizing info here.
This lightweight tank is cute and versatile. Wear it long with your comfiest leggings, tuck it into your vintage high-waisted shorts, or tie it into a knot just above your favorite summer skirt!
Grab one while they're on sale, and remember to listen to your heart. ♡

- The Team at Herbivore Clothing Co.