Login
Log in if you have an account
Dont have an account? Register
LOVE IS ROASTED BEET BURGERS
09 Feb 2018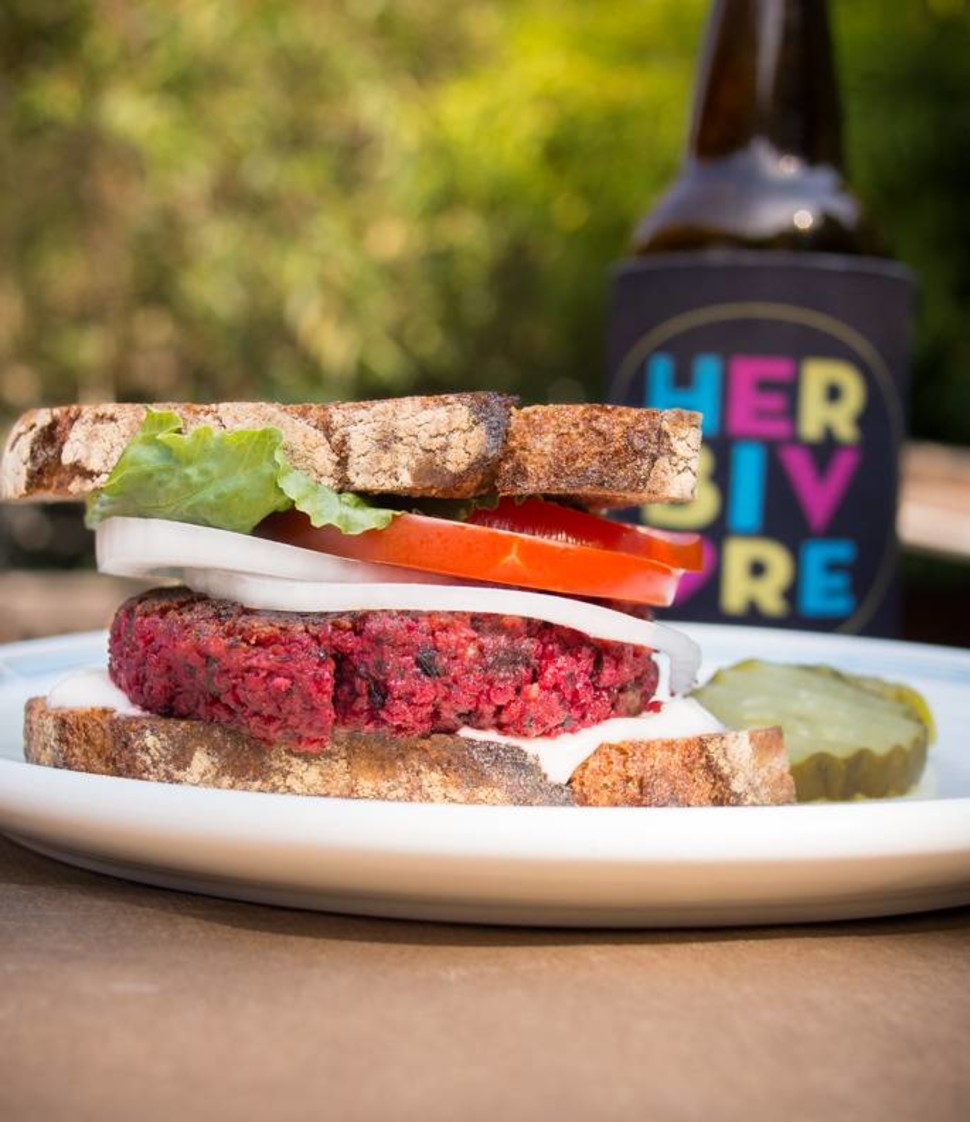 ROASTED BEET BURGERS from our book EAT LIKE YOU GIVE A DAMN
Makes 6 burgers
Everything about these burgers is delicious. We've fine-tuned them that way through months of enjoyable recipe testing. Roasting the vegetables and tofu makes them taste incredible, and beets make the meatiest-looking veggie burger ever. There is no need to chop the vegetables uniformly or in small pieces, because you'll be using a food processor to make the ground "meat," so the prep work is super easy.
2 cups quartered crimini mushrooms
1½ cups coarsely chopped beet (see tip)
⅓ cup coarsely chopped onion
4 large cloves garlic, coarsely chopped
1 pound super-firm or extra-firm tofu, drained and pressed (see page XX)
2 tablespoons olive oil
2 tablespoons reduced-sodium tamari
2 teaspoons dried thyme
1 cup cooked quinoa, farro, or brown rice
¼ cup nutritional yeast flakes
½ teaspoon salt
¼ teaspoon freshly ground black pepper
Preheat the oven to 400 degrees F. Line a baking sheet with parchment paper.
Put the mushrooms, beet, onion, and garlic in a large bowl. Using your hands, crumble the tofu into the bowl, making sure to break up the pieces well, and stir to combine. Add the oil, tamari, and thyme and mix well. Spread the mixture on the lined baking sheet so it covers the whole sheet. Bake for 20 minutes. Stir and spread out the mixture again. Bake for 25 minutes longer, until the beet is tender and easily pierced with a fork. Remove from the oven and let cool slightly.
Transfer to a food processor. Add the quinoa, nutritional yeast, salt, and pepper. Pulse eight to ten times, stopping occasionally to scrape down the work bowl, until all the ingredients are well chopped and stick together. Return the mixture to the large bowl. Form into 6 patties, putting each patty on waxed paper as it's shaped.
Mist a large skillet (cast iron if you have one) with cooking spray and heat over medium heat. When hot, cook the patties until crispy (in batches, if necessary), about 5 minutes per side.
Per serving: 204 calories, 14 g protein, 10 g fat (2 g sat), 16 g carbohydrates, 491 mg sodium, 253 mg calcium, 4 g fiber

Tip: Use a beet about the size of a baseball. Scrub it well so you can leave the skin on.