Login
Log in if you have an account
Dont have an account? Register
Sale Item of the Week! Vegans are Radical Unisex Tee!
25 Jul 2017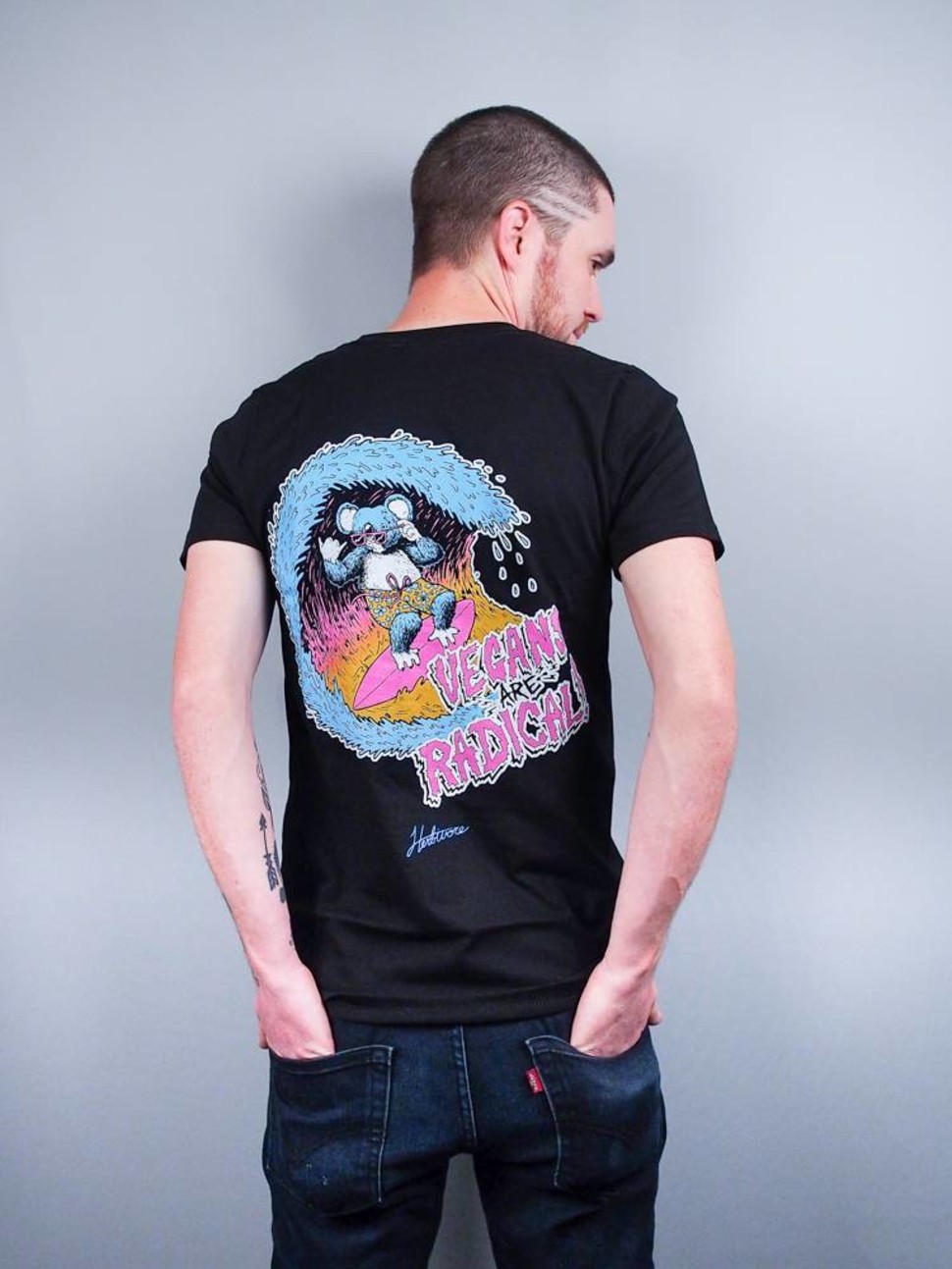 Drawn by our good buddy Matt Gauck, this design is for all you kids of the 80's and 90's, or anyone enamored of surf culture in general. And this week you can get your paws on the Vegans Are Radical Unisex Tee for just $25!
Features:
- Made in the USA!
- 100% cotton
- Unisex sizes
Rock this tee with high-waisted shorts or acid wash jeans for the ultimate 80's feel. Add some sweet shades and you will really feel as radical as a cool vegan surfer koala, hangin' ten. So radical.
- The Team at Herbivore Clothing Co.