Login
Log in if you have an account
Dont have an account? Register
Thank you, Bread • The Vegan High Five, Issue 13
03 Apr 2020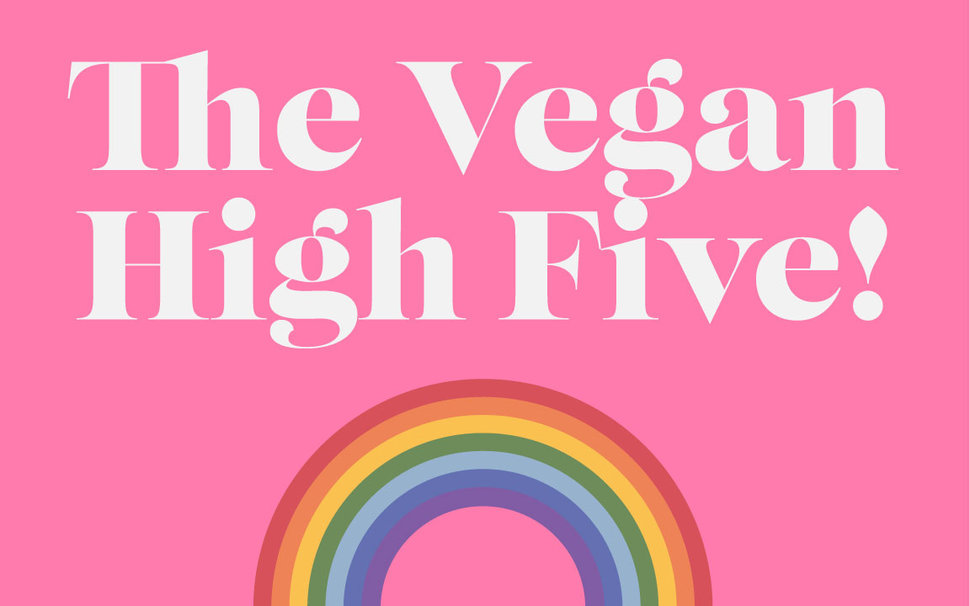 AHOY! YOU ARE PROBABLY THE NUMBER ONE PERSON EVER! #SCIENCE
Hello! Hello! Welcome back to the High Five, how was your week? We have been doing a whole lot of nothing in particular and quit a bit of random this and that.

We home school Ruby so she has been writing a lot in her journals working through her feelings about all of this. She's also been learning to bake and has made some lovely loaves. You can too, see below! I think today is going to be cookie day, which I've been lobbying hard for. :)

Michelle is the busy bee of the family, she's been cooking up a storm. Yesterday she got into re-arranging the kitchen and at some point looked up and said "I got so into what I was doing I forgot about THE CURRENT SITUATION for a while!" It ain't much, but we take our little respites where we can, right?

Michelle chatted with a friend, from a safe distance, who told her she and her partner were taking turns having bad days which we all thought was funny AND a good strategy.

We've been going on a lot of walks and eating a little chocolate everyday. I've been laying down for a few minutes in the afternoon to try and be quiet and shut things out. I've had varying degrees of success. :)

I feel like this coming week I will finally settle in and make some plans for what to do with myself. There is a ukelele in our house. We've got YouTube. Just putting that out there.

Are y'all doing any fun stuff? Like we're all supposed to be jumping at this opportunity to better ourselves so at the end we all come out speaking three languages, in the best shape of our lives, and with a multitude of online courses under our belt. Anybody out there doing any of that? Not so much for me thus far! But maybe this coming week is my week? What about you? I'm a big fan of slowing down and letting myself adjust without pressure. So when I ask if you're doing anything good for yourself, eating a little piece of chocolate every day TOTALLY COUNTS. As does learning Latin I guess, you big show off.

Let us know what you're up to!

-JOSH & MICHELLE Read the rest of this weeks High Five HERE!!!
Speedy No Knead Bread by Mark Bittman
(with updates by Michelle for Ruby)
Ingredients
3 cups AP or bread flour
2¼ teaspoons yeast
1½  tsp salt
1½ cups warm water
olive oil
Cornmeal for dusting
Directions
Combine flour, yeast and salt in a large bowl. Add 1½ cups water and stir until blended. The dough will be shaggy. Cover the bowl with a large tea towel and let the dough rest for about 4 hours in a warm room, about 70 degrees.
Lightly oil a piece of parchment or large cutting board and place dough on it; fold it over on itself a few times. Cover loosely and let rest at least 30 minutes more.
At least a half-hour before you bake, heat the oven to 450 degrees. Put a 3 to 4 quart heavy covered pot (cast iron, enamel, Pyrex or ceramic) in the oven as it heats. When the dough is ready, carefully remove the pot from the oven. Sprinkle cornmeal on the bottom of the pot, then slide dough in, seam side up. Shake pan once or twice if dough is unevenly distributed, it will straighten out as it bakes.
Cover with the lid and bake for 30 minutes, then remove the lid and bake another 15 to 30 minutes, until the loaf is beautiful and brown!. Cool on a rack.