Visit the store! Tues-Thurs: 11 to 5 // Fri, Sat, Sun: 10 to 5 // CLOSED MONDAY
Login
Log in if you have an account
Dont have an account? Register
The 10 Most Popular Items in September!!
05 Oct 2018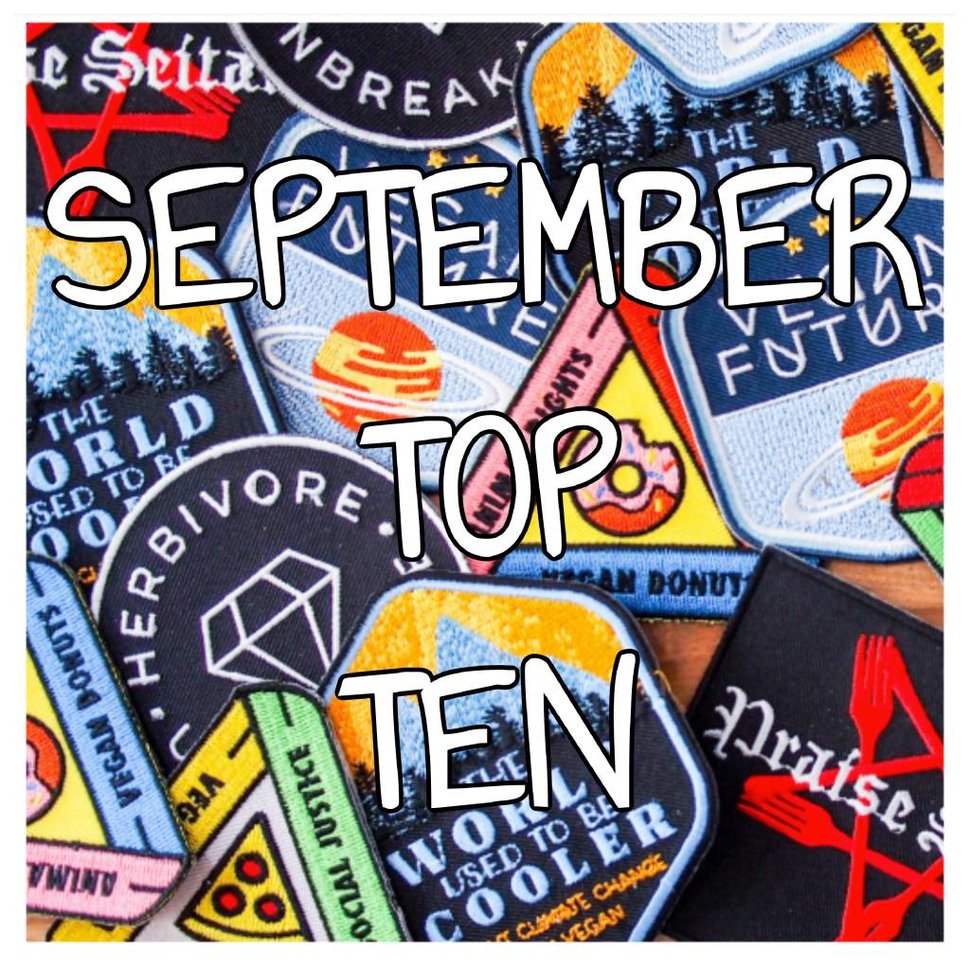 You LOVE patches, our classic designs, and you love candy bars. Who can blame you? September is a month with a LOT of change (back to school! the weather!) so it makes perfect sense that you chose our Eat Like You Give A Damn design and Good Luck Elephant to keep things familiar. Here's what else you loved!
Tee hee.... The Vegan Stoner cookbook is a sleeper hit! I guess it really goes well with our candy bar? hahhahahahha.....
Plus these goodies are back in stock!
Our Upcoming Events! Come say Hi!
October 6 /  Knoxville, TN / Scruffy City Vegan Fest (with BookPubCo)
October 13 / Chicago, Illinois / Chicago VeganMania (with BookPubCo)
October 20-21 / Portland, Oregon / Portland VegFest
October 20-21 / Boston, Massachusetts / Boston Vegetarian Food Festival
October 27 / Dallas, Texas / Texas State Veggie Fair
November 3-4 / Poughkeepsie, NY / Hudson Valley VegFest (with BookPubCo)
November 10 / Atlanta, Georgia / Atlanta VegFest