NEW STORE LOCATION! 81 SE Yamhill Street, Portland, OR, 97214
Login
Log in if you have an account
Dont have an account? Register
Tis The Season: June/July
06 Jul 2017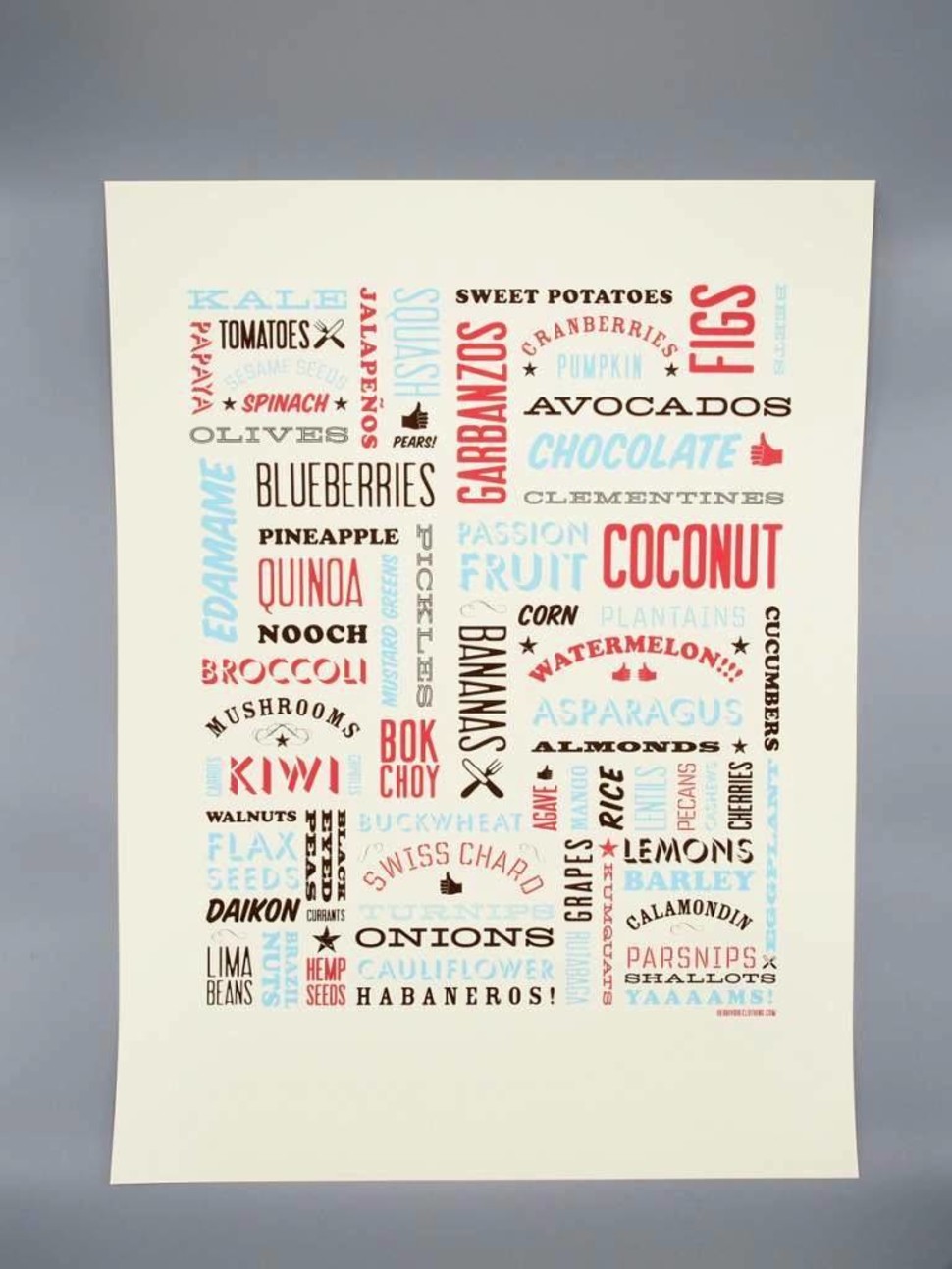 ✿ Let's Get Seasonal ✿
We know you're all psyched because it's officially summer. Regardless of whether you're in school, or have been out for what feels like a century, summer is indisputably a wonderful time to be alive! Your vitamin D levels are up, the Oregon coast is a billion times more enjoyable, dogs are EVERYWHERE, and the weather prompts people all over to arrange picnics and barbecues with friends and family they haven't seen for ages.
Which brings us to our favorite part of the summer season: Food. Food to grill, bake, or toss in a salad! Summer foods are as bright and fresh as the weather, and if you want to be kind to the environment you should be paying attention to what's in season. In this Herbivore Story, we wanted to give you some recipes using mainly seasonal ingredients so you can have a summer that's as sustainable and flavorful as possible.
We'll be going over seasonal fruits and veggies in Oregon because that's where the Herbivore team is at, but there's this super cool online tool called the Sustainable Table Seasonal Food Guide that will generate a list of seasonal foods specific to your state.
So, what's in season for y'all Oregonians? Lots of stuff! Our favorites for summer meals are:
Apricots are full of antioxidants, fiber, and are a good source of vitamins A and C. Fresh or dried apricots can make a sweet summer to-go snack all by themselves, but they also pair well with more savory/nutty flavors. Try them in a breakfast dish like this Baked Apricot Crumble Oatmeal made by Kristy Turner, author of But I Could Never Go Vegan! and But My Family Would Never Eat Vegan!
Arugula is the bomb! Not only is this a seasonal green, it's also chock full of vitamins, including A, C and K, as well as calcium, iron, magnesium, manganese, folate, potassium, and fiber. You can toss arugula into most salads no problem, but you can also try cookin' this Pea Pesto Pasta with Sun-Dried Tomatoes & Arugula, by Dana Schulz, author of Minimalist Baker's Everyday Cooking. Peas, basil, and parsley are all in season as well.
A great picnic dish is Jackie Sobon's Dill-Roasted Green Beans and Potatoes (be sure to check out her book Vegan Bowl Attack). Green beans are full of nutrients like copper, vitamin B1, chromium, magnesium, calcium, potassium, phosphorus, choline, vitamin A (in the form of carotenoids), niacin, protein, omega-3 fatty acids, iron, vitamin B6 and vitamin E. Phew, that was a mouthful...
The antioxidant-rich super-berry of the summer! Blueberries are low in calories and super high in vitamins that support heart health. Try Minimalist Baker's Coconut Oil Blueberry Scones with Rosemary for a flavorful twist on a berry-full breakfast treat, or Angela Liddon's recipe for Raw Triple Berry Crisp. You can find more of Liddon's delicious recipes in her books Oh She Glows Cookbook and Oh She Glows Every Day.
Chard improves your blood circulation and cognitive development, and can help prevent cancer, diabetes, and stroke. I know, it's basically a superhero green. Vegan Richa makes a simple yet satisfying Herbed White Bean Chard Bowl with Pepita Parmesan, and delicious Chard Cauliflower Carrot Wraps with Mint Thyme tomato Chutney. You can make more of Richa's Indian recipes in her book Vegan Richa's Indian Kitchen.
Try this Hibiscus-Cherry Cooler for a hot summer day! Cherries are another rich source of antioxidants. Combine cherries and hibiscus (which maintains a healthy immune and digestive system) and you've got a dream team! If hibiscus isn't your thing, you can bake some Cherry Orange Braided Bread which makes an energizing summer to-go breakfast.
Nectarines are my personal favorite fruit! They are super juicy and full of potassium, an important mineral that improves your metabolism, regulates pH balance, and helps with digesting carbohydrates. Green Evi tackles several seasonal foods (nectarines, zucchini, mint, basil) in her recipe for Grilled Nectarine and Zucchini Salad with Mint Dressing, and Jackie Sobon makes a great Summery Salad with Blackberry Vinaigrette that includes nectarines, arugula and almond ricotta.
Rhubarb is full of vitamin K, which helps prevents neuronal damage in the brain and improves skin health and bone growth. Coconut and Berries has a recipe for yummy Rhubarb & Ginger Muffins, as well as gluten-free Strawberry & Rhubarb Polenta Cake.
B-complex vitamins are important for your metabolism, can help fight off infections, and are super energizing. Zucchini is FULL of B-complex vitamins! If you love zucchini, you probably already know how totally scrumptious they are to grill. If you don't have a grill, love zucchini, and still want some warm comfort food for breezy summer evenings, you can try your hand at Minimalist Baker's innovative Vegan Zucchini Gratin. Not only is this dish deliciously cheesy, it's also got two other nutritious and seasonal veggies: asparagus and white onion.
These are just a few seasonal (and hopefully fun) meal ideas for the summer that will fuel your body with important nutrients and have less of a negative impact on our environment. Remember to always try to support local and enjoy the flavors of each season!
All of us at Herbivore are wishing you a satisfying summer full of great memories, good friends and fresh foods.
Cheers,
- The Team at Herbivore Clothing Co.
Instagram @herbivoreclothing
Facebook @herbivoreclothingcompany