NEW STORE LOCATION! 81 SE Yamhill Street, Portland, OR, 97214
Login
Log in if you have an account
Dont have an account? Register
Veg Week, VegFest, Veg FUN!
11 Oct 2017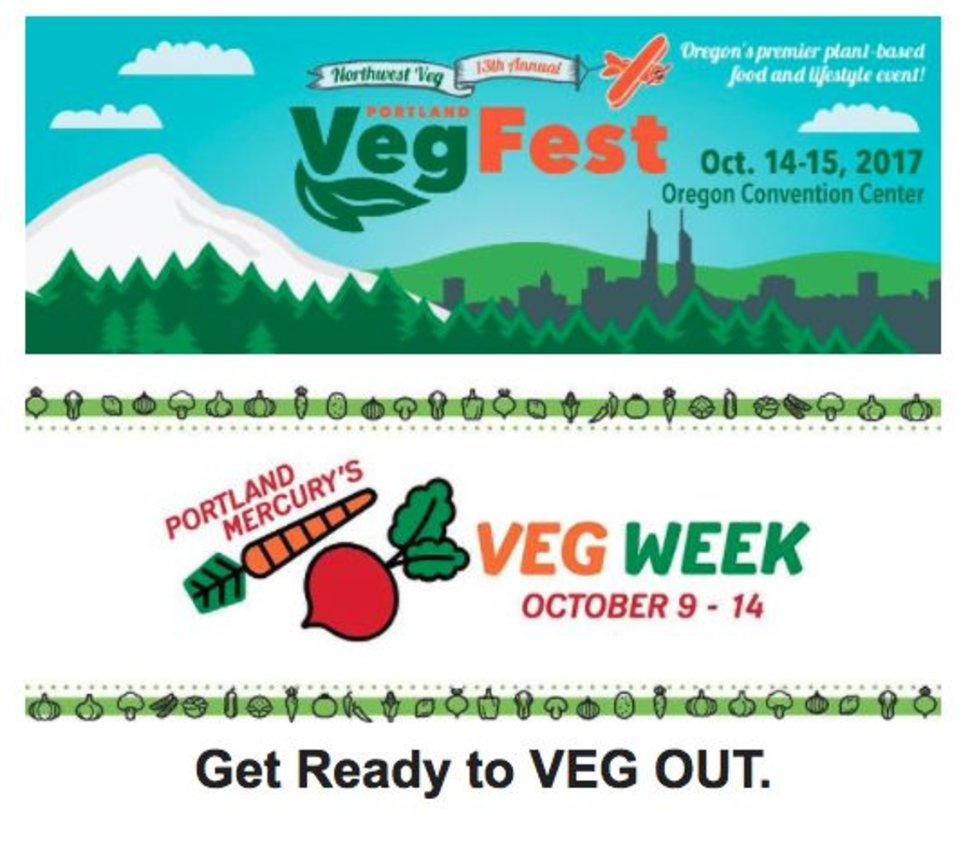 Portland Mercury's Veg Week: October 9-14th, 2017.
"Veg Week" means that for six whole days, many of Portland's best vegan-friendly and vegetarian restaurants will serve certain entrees for half off! Some of our favorite participating restaurants include Aviv, No Bones Beach Club, The Sudra, Virtuous Pie, and many more. Check out the full list here.
Portland VegFest: October 14-15th, 2017.
Portland VegFest is a super fun event for prospective, beginner, or seasoned vegans and vegetarians. The event includes notable speakers; food, fashion, beauty, and lifestyle exhibitors; cooking demos; classes; and fun activities for all ages! Some of the notable speakers include Scott Jurek, Genesis Butler, and Jane Esselstyn. Click here to view the full program, or here to purchase ticketsfor the event online!
Texas Veggie Fair: October 21st, 2017.
Stop by The Texas Veggie Fair (held in Dallas, TX) for another awesome Veg Fest. This Veggie Fair is a FREE celebration of all plant-based lifestyles and includes food, speakers, live music, clothing and housewares vendors, a beer garden, chef demos, games and kids activities, giveaways, and a food contest. Plus, it's outdoors and dog-friendly! Read all about it here.
Boston Veg Food Fest: October 21-22nd, 2017.
Check out the Boston Veg Food Fest for well-known speakers, book singings, cooking demonstrations, educational exhibits, children's activities, food products and various vendors! Celebrate being plant-based and protecting the environment with the nonprofit Boston Vegetarian Society. You can get more info about the event here.
**Herbivore Clothing is honored to be a vendor at the Portland, Dallas, and Boston Veg Fest events.**
All these events are great opportunities to learn more about local vegan vendors, meet vegan craftspeople, introduce others to your vegan community, or just appreciate everything the plant-based lifestyle has to offer!
See you there,
XOXOX
- Team Herbivore