Visit the store! Tues-Thurs: 11 to 5 // Fri, Sat, Sun: 10 to 5 // CLOSED MONDAY
Login
Log in if you have an account
Dont have an account? Register
We've Got Art With ❤!
14 Sep 2018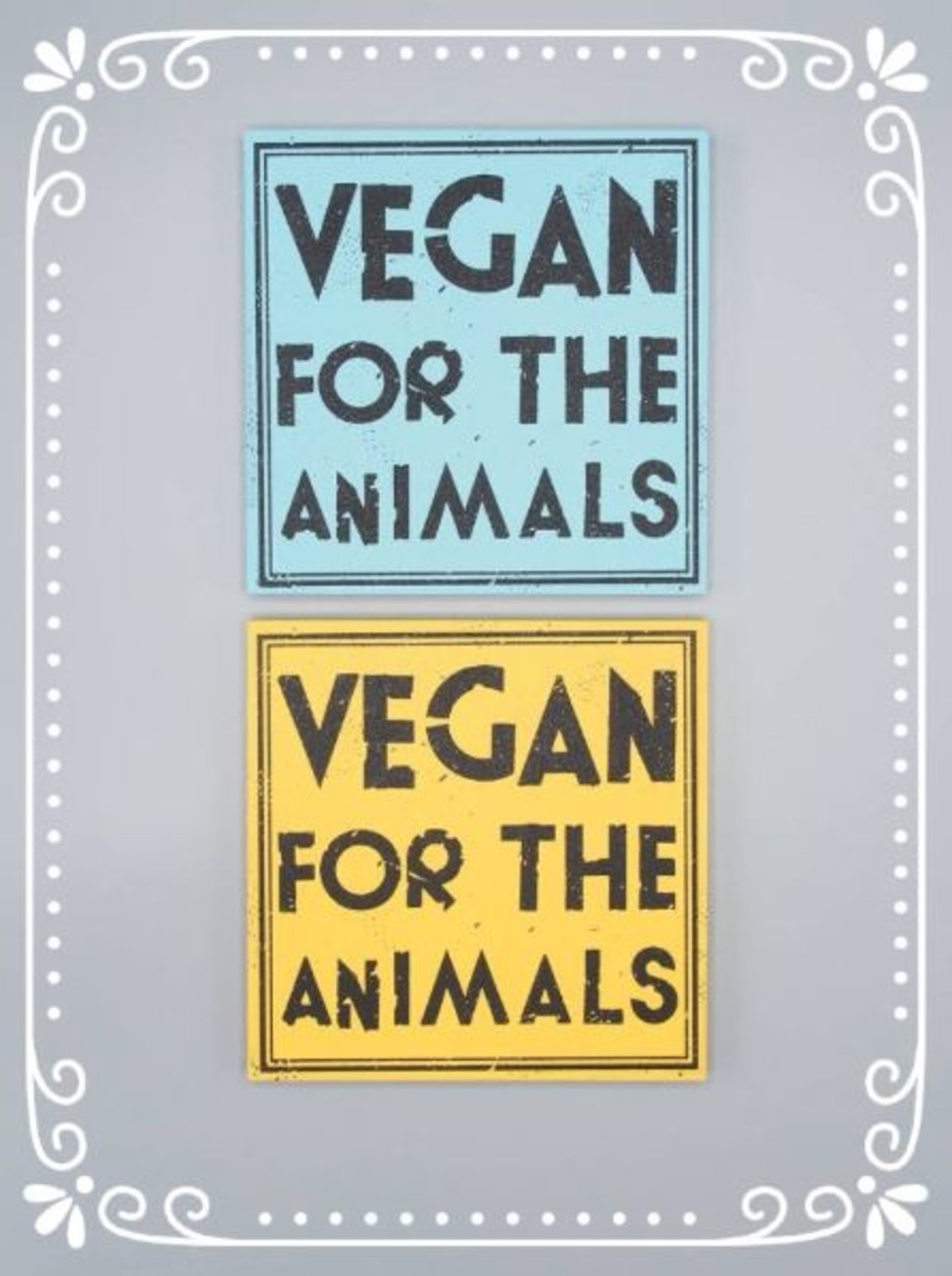 Let all who enter here...
Know that this is a home where only kindness and compassion are allowed! Adorn your kitchen and home with these beautiful handmade screen prints and all your guests will know that you are vegan for the animals, you eat like you give a damn, and that maybe, just maybe, you worship at the altar of seitan! 
These colorful birchwood wall hangings feature hand-pulled screen prints of some of our favorite messages and are made locally by Kenn TwoFour, a local vegan artist and craftsman!
More Art, Made By Vegan Hands...
Upcoming Events!
October 13 / Chicago, Illinois / Chicago VeganMania
October 20-21 / Portland, Oregon / Portland VegFest
October 20-21 / Boston, Massachusetts / Boston Vegetarian Food Festival
October 27 / Dallas, Texas / Texas State Veggie Fair
November 3-4 / Poughkeepsie, NY / Hudson Valley VegFest
November 10 / Atlanta, Georgia / Atlanta VegFest