OUR STORE IS OPEN TUES-FRI, 12-5 PM, SAT 10-5. CURBSIDE PICKUP AVAILABLE!
Login
Log in if you have an account
Dont have an account? Register
What do you think is the BEST VEGAN STORE?
26 Oct 2018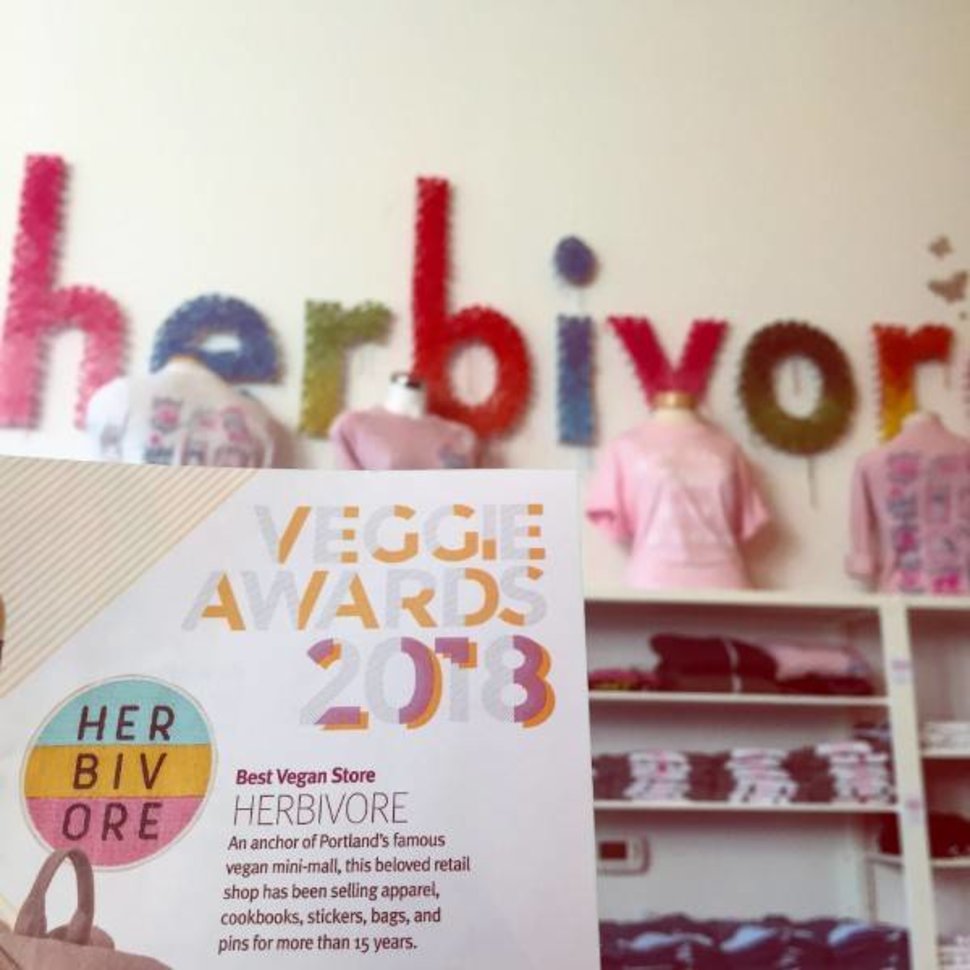 You Think We're the BEST! 
We are so thrilled! YOU voted us Best Vegan Store in the VegNews Veggie Awards 2018. THANK YOU!
For the past sixteen years (since 2002 can you even believe it?) we have been dreaming up ideas and making them happen -- ALL for the purpose of saving animal lives. Since the day we started, it has ALWAYS been about that. WE DO NOT NEED TO EAT OR WEAR OR USE ANIMALS TO LIVE WELL. And Herbivore aims to prove it.
Our community has grown and the way we talk about our goal has, too. YES, animal liberation is the goal. We want everyone to go vegan right now! DUH. However, every meal without animals is a victory. What seemed impossible ten years ago - veganism (plant based living) being POPULAR - is a reality now. We celebrate and we KEEP TALKING ABOUT VEGANISM and we get active in every way possible
November 3-4 / Poughkeepsie, NY / Hudson Valley VegFest (with BookPubCo)
November 10 / Atlanta, Georgia / Atlanta VegFest