OUR STORE IS OPEN TUES-FRI, 12-5 PM, SAT 10-5. CURBSIDE PICKUP AVAILABLE!
Login
Log in if you have an account
Dont have an account? Register
WHEN IN DOUBT, LAUGH IT OUT Issue 10
13 Mar 2020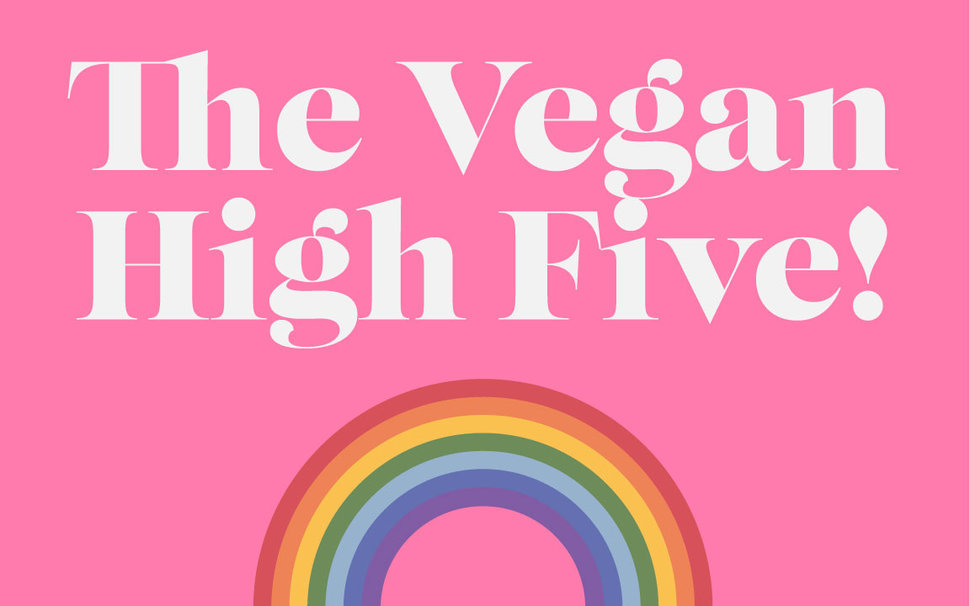 WHEN IN DOUBT, LAUGH IT OUT 
I'm going rogue this week friends. GOING ROGUE! Desperate times call for great courage and bold action. AND LOTS OF CAPS LOCK TYPING! The Vegan High Five is declaring a state of emergency which gives us extended powers to make this the Vegan High Six. THE WORLD NEEDS MORE LAUGHING RIGHT NOW, SO MORE LAUGHING WE WILL DELIVER! LOVE LIFTS US UP WHERE WE BELONG! I'm drunk on power! And boxed wine! (just kidding about the wine, but the day is young, sit tight.)

You know, one of these weeks, and we here at the High Five hope and believe it will be sooner rather than later, one of these weeks, we will return to something sorta looking kinda like normal. Or at least we will get on the on ramp to the road that leads to sorta normal. But since that day is not today, let's just look at funny pictures together for a bit. Sound good? Want a nip of box wine in a cup I just wiped down with a Clorox wipe? LET'S DO THIS! -JOSH
1. YOU GO, BEAR.

Look at this humble fella humble bragging! No biggie, I'm a bear and I made a table. I MEAN WHAT?! I dug deep to find out if this was even real and you know what.....it is. That bear made that table. Got me like WOW. -JOSH