NEW STORE LOCATION! 81 SE Yamhill Street, Portland, OR, 97214
Login
Log in if you have an account
Dont have an account? Register
BIG NEWS!!!!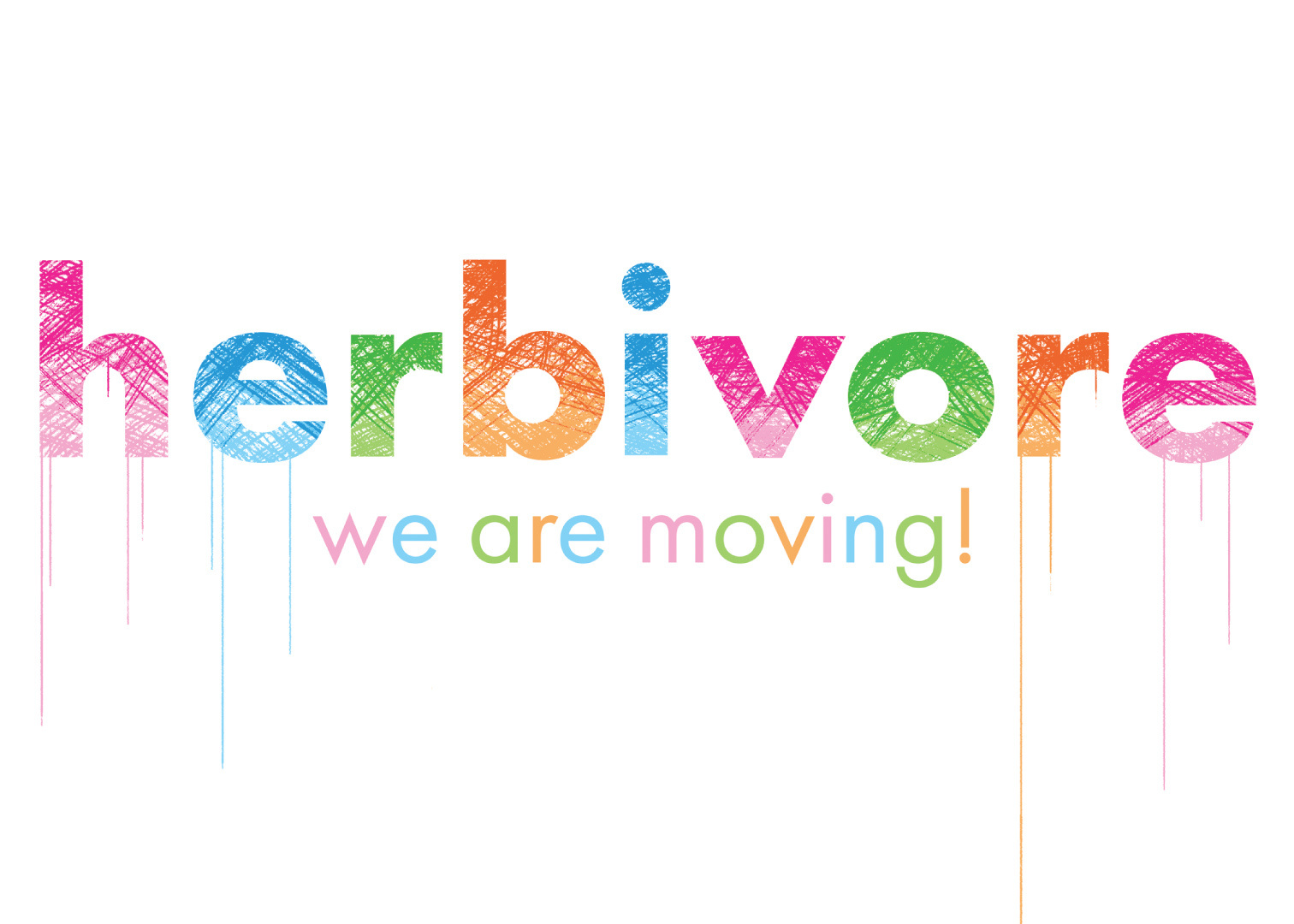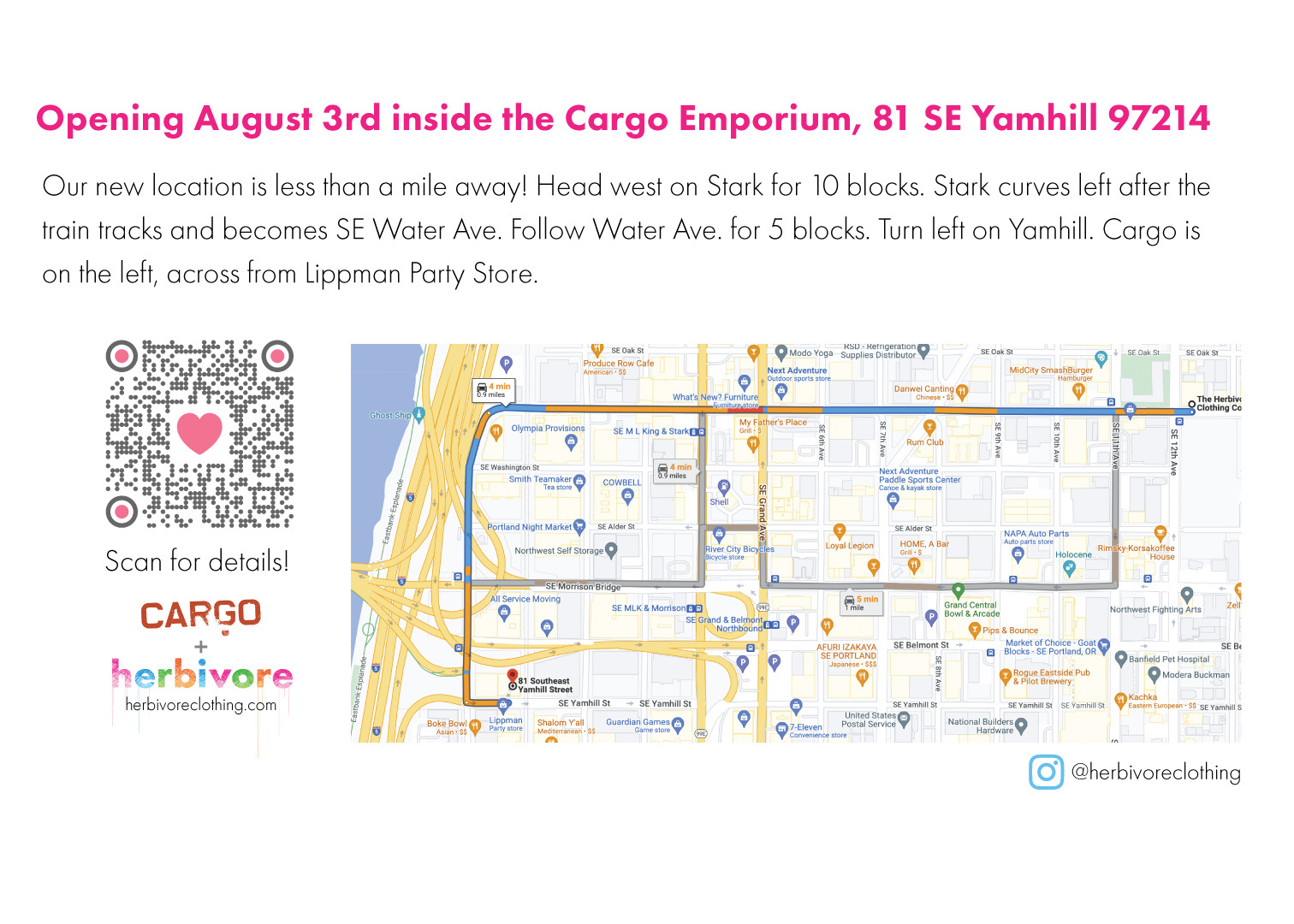 Herbivore is moving!
Fifteen years ago a group of us created an all-vegan destination, and what a glorious time it was! But, the past two years have completely changed the day to day reality of "the vegan mini-mall."
SO--Change is necessary, change is growth!
We are incredibly honored to be moving and sharing our vegan culture with some very cool and longtime Portland businesses. We'll be taking Herbivore about a mile away, to a bigger audience, a new group of people - and we hope our vegan friends will come along and love exploring our new home.

We are moving to CARGO at 81 SE Yamhill Street!
Our last day open at our current Stark St. location will be Saturday July 16th.
Opening at CARGO on Wednesday August 3rd!
We will be part of the Cargo Emporium, a collection of woman owned businesses that are Portland favorites:

Altar - size inclusive clothing from deadstock fabrics
Citizen Ruth - ingredients for the resistance
Appetite Shop - plants, vintage, handmade
Fulamingo - japanese groceries
Hello! Good Morning! - gifts for kids of all ages
Loaded Hips Press - letterpress cards
RX Letterpress - horrible, adorable cards
AND MORE!!!!!

You will still be able to shop our clothing line, all the vegan bags, belts, wallets, candles and other gifts, cards, our curated line of shoes - much of what you see online and in store now. You will still have the customer service you expect when you come to Herbivore! It'll just be in a space with more than ten other one of a kind, local shops!
Thank you!
Life is a doozy these days and we ALL need as many big hearted helpers as we can get. That's what we believe vegans are, folks out here with our hearts on our sleeves, doing our damnedest to create a better world.
We are so excited to welcome you to our new home, to introduce you to our new Cargo family and to do everything we can, with grace and humor and love, to show the world that veganism is the obvious choice. Thank you. XO